Crossroads values opportunities for our employees to participate in charitable giving that benefits people, pets, and the planet. As part of #CrossroadsCares, each employee selects a charity of their choice, and we make a $250 donation in their honor.

This year's recipients are:

The Crossroads team is dedicated to making a difference in the world.

Year endings are also year beginnings, and it is human nature to spend time reflecting on what has happened and what will happen. I'm confident you all can do that without any assistance from me, however, so I'm going to take this moment to talk about something other than reflection…. something that is less human nature and more of a deliberate choice.

Time passes for all of us. How it shapes us is not completely within our control. How we respond to that outside force – how we choose to move forward, to evolve – that IS within our control. Your story, today, may not bear much resemblance to the one you were busy writing for yourself 20 or 30 years ago.

Businesses evolve, too. Sometimes, far more rapidly than the humans who comprise them. As your business story evolves, sharing each new chapter becomes imperative if you intend to stay part of the narrative for – stay relevant to – your audience. The landscape of content creation, marketing, storytelling, and all the bits in between can seem complicated, loud, and challenging to navigate – maybe not worth it to attempt. There's a tendency to assume that the people who need to know your story, already do. Why take the time to tell it again or tell it differently… or share the latest chapter?

Everyone out there is also in this state of change. New people join firms, people move into or out of positions, and the businesses that are your suppliers, customers, or partners evolve, too. Successful business stories don't have a theme of stasis – and we can help with the "find it and tell it well, at the right times and in the right ways" part of sharing your next chapter.

As you think about the year ahead, I encourage you to think about the ways you and your business are evolving - and who needs to connect with your story.

You could argue society is more connected than ever. We ask our watches to send text messages on our behalf, control the light switches in our homes by voice command, track our friends' locations with a few clicks on our smartphones, and consume our news through whichever means is most convenient for us. Think about it - you're introduced to someone at a conference, exchange business cards, and within a few days, you've "connected" via email or LinkedIn. For this article, we're going to call this style of connection - the kind that requires a simple formula and the push of a few metaphorical buttons - a microwave connection.

Real connection, though - the kind that's meaningful - happens in a slow cooker. It's the slow progression that is the true catalyst for driving people to act and commit for the long term - in our business, and in yours.

One of Crossroads' core values is that we genuinely care about the history and vision of our clients. I'd argue this is truly the right first step in any relationship you hope to progress - genuinely care.

People can smell fake from a mile away. And, while we're all in the business of feeding our families and keeping roofs over our heads, so are the people you're trying to sell to. Maslow taught us the need for love and belonging (or, connection) comes immediately after our physiological and safety requirements as human beings, so meeting people where they are as human beings - rather than approaching each interaction as a robotic sales pitch - is the first step in the right direction for all of us.

In application, genuinely caring looks a lot like asking questions and learning as much as you can about the other party - taking time to understand who they are and what they hope to achieve in the world. What's interesting is that even in this slow cooker process, if there's true potential for a working relationship, a meaningful connection often happens instantaneously (or at least, it'll seem like it).

This formative time in a relationship looks different across the board but taking the time to care and learn is truly what lays the foundation for future success.

After the initial spark happens, it takes additional nurturing (time + effort) to form a partnership. Let's use dating as a metaphor.

Once you've formed an initial (likely surface-level) connection with someone, is marriage the logical next step? And, for the purpose of this metaphor, we're not in Vegas or on the set of a reality TV show. The chances of making a successful long-term commitment based on an initial interaction are slim at best.

At Crossroads, we're certainly capable of doing quick, one-off projects, but our preference (and the thing we're really freakin' good at, if I'm speaking freely) is forming long-term partnerships with organizations that value connection as much as we do. I think this concept can be beneficial across most organizations. It makes the work you do more meaningful, and it makes smart business sense to work that way.

Long-term partnerships may take more time and effort than the shorter one-off projects, but we've found they're more fruitful, and they make the relationships more meaningful in the process.

It's this type of nurturing, the slow cooker kind, that sets the stage for people to stick around, and it's the kind that we can help you achieve.

When I started my business, I thought business growth (which I equated at the time to revenue growth) would be an equation that looked something like this:
Which meant if I put in more effort, AND improved what I could accomplish per time unit, the trajectory would then be something like this:
Of course, both constructs are false, for literally all of the reasons. In reality, my business trajectory has been a lot more like this:
Why? Because growth comes at the intersection of Opportunity, Effort, and Ability. If you stumble blind into an amazing opportunity but do not have the ability to take advantage of it – resources, talent, capacity – you can't capitalize on the opportunity no matter how much effort you apply. If you have the ability but aren't willing to put in the effort, you can't capitalize on it either. And if you simply don't recognize an opportunity when it presents, you can't capitalize on it despite all the talent and dedication in the world.
But, when you recognize a viable opportunity, have the ability (talent + capacity), and can apply a specific effort to capture it, growth can happen. That specific effort often involves specific, focused expenditures. That means that business revenue and business expenses aren't matching pathways. First you spend to acquire talent, expand capacity, or otherwise position yourself to capture opportunity. Then, you can turn those expenditures into new revenue. So both lines are stair steps, but they follow each other.
Business growth might be revenue… it might also be employees, new business, new profit, or new markets. Your business trajectory is the directionally accurate line that you draw to connect the elements that are important to you.
Blue = Expenses, Black = Revenue, Red = Employees, Grey = General Trajectory

Where does marketing come into it? Hopefully, throughout the plan: marketing should be anticipating the necessary brand positioning for tomorrow's revenue opportunity, building collateral to help the sales team close deals, and helping drive customer conversations at every point in between. Marketing shouldn't be just a "thing" you do as a business, another line on the profit and loss statement, or a department in charge of company-branded swag. Marketing is an integral part of the trajectory engine of your business. If it's time to rev it up, let me know. Ever onward…
Mandy Vavrinak PresidentInvesting in our employees is a culture promise – to the business, to the individuals on our team, and ultimately to the clients we serve. Many businesses talk about culture and about investing in their talent, but actions and outcomes speak louder than words. The Crossroads work culture not only attracts premier talent, but it is part of the infrastructure that continues to support, sustain, and develop the skills and careers of our employees. Our culture is a foundational element for our business, and it includes our guiding principles of always operating ethically and with integrity. In addition to integrity, we strive to live out these additional values:
Strategy before tactics
We have each other's backs
We genuinely care about the history and future of our clients
We genuinely value each other
#CrossroadsCares – We actively support our communities and our world
Attracting, retaining, and developing talent with a strong, supportive corporate culture is one of the keys to our success, and it inevitably dictates what we can accomplish for the businesses we serve as strategic marketing partners. When we address a culture or process challenge, I start with asking myself, "Why do we do it that way? Does it serve our culture?" If something isn't in alignment with our culture, we change it. We've chosen to invest in providing a place for talent to flourish (stay tuned for big news in a couple of months on that), a place where employees are proud to show up every day, an organization where everyone feels seen and supported. It makes sense that we invest in what inspires us every day… our employees and their diverse capabilities and potential. Culture is one of the puzzle pieces that allows our business to grow strategically in a way that is scalable, equitable, and provides the flexibility we need to maximize our talent. Every person on the team is with Crossroads because they have talents, skills, and experience that helps us continue to serve clients effectively – regardless of changing market or marketing conditions. Another key strategy for us is that we choose to prioritize investing in our employees to help each one find exactly the "right seat on the bus." We are dedicated to finding creative ways to grow opportunities to align with each employee's career goals and to recruit new talent. Crossroads is dedicated to collaborative work environments that optimize the synergy of a creative team. Work spaces are equipped with the technology and tools to produce best-in-class marketing solutions and design. Training opportunities are customized to the team member, whether it is the latest thing in design or marketing or something entirely new that helps them to further their work and personal goals. We work with employees to develop a career path that helps them achieve their professional goals. Bonus… everyone benefits when employees add innovative skills and technical capabilities to the Crossroads team. We ask our team members to bring their personal best to work, every day, and we are committed to helping their best become better every day. Just as we invest time in understanding our clients' needs, internally we invest time in understanding our employees to help them on their professional path. In addition to the internal resources we provide, Crossroads partners with HR consulting professionals and business development coaching, accessible by all members of the team, to keep us accountable, informed, and in alignment with our culture and business goals. If your business culture aligns well with ours, and if your goals include working with a marketing partner who is a great culture fit – let's talk. Ever onward…
Gail Fritz Director of Business Operations
Okay, 2022.
The first month of the new year is almost over. Does it feel "new" to you? Do you see possibilities and opportunities, only a continuation of past challenges, or something in between? Most of us, I think, would say something in between. The key is balancing how you meet challenges with how you embrace opportunity. Marketing also needs balance – messaging might change, audiences shift, new challenges or opportunities rise.
How, then do you choose where to put your marketing energy? Is it more important to maintain or grow brand integrity, to support existing sales efforts, or to seed and nurture new markets?
The answer is "yes." Getting it done requires balance and nuance, and the ability to shift when needed to keep opportunities in sight.
I don't do "resolutions" at the New Year. I do, however, choose a word, a focus-point, for the year to help guide decisions and effort. I chose "balance" for 2022, and I think it is proving to be a good guidepost so far.
I encourage everyone to take an objective look at the challenges and opportunities within their business in the coming year. If you want to look at those possibilities with us here at Crossroads, we would be happy to help you assess and then find your own marketing balance for 2022.
Mandy Vavrinak
Fall is the time of year when most organizations are busy planning for major projects and events scheduled for Q4. Time is limited to get things done and their marketing plans for the rest of the year are often reactive at best.
A marketing strategy for the next year may not be on the radar, but it should be. Position your company for a more successful year with these three steps. If your company does typically use Q4 to plan for the coming year's marketing activities, we recommend you ensure these steps are part of your process.
---
1. Revisit your marketing goals from the past January. What's different?
If your organization is like most, you probably started this year with a vision for what you want to achieve, and why. If that vision turned into resolution-style goals that got saved to a Word doc and filed away to collect virtual dust for the next six to eight months, it becomes difficult to achieve the desired outcomes. Revisit your original 2021 plans and take stock of where you are against those goals. If you're not where you wanted to be…it's time to honestly evaluate the reasons why. What does your data tell you? (What data, you say? That's another conversation.)
As part of this process, ask yourself:
Are your goals still relevant to current company objectives?
Has the vision shifted or are your marketplaces and opportunities shifting?
Did you develop a new brand voice or other significant marketing initiatives in the last nine months?
---
2. Think Q4, 2022.
Successful organizations set longer term horizons for major objectives, with shorter-term, measurable efforts to ensure they are moving in the right direction. Now is the time to plan for where you want to be a year from now – and when that feels easily achievable, add first visions, and then plans, for three years, five years, and ten years.
Okay – but where do I start? First, plan some intensive time with your inner circle – whether that be your marketing partners at Crossroads, your leadership team, other people in your organization whom you trust and value input from or some combination of the above – and talk through what worked this year, what didn't, and what needs to happen in each of the timeframes you're considering to help you meet your collective goals. If you have trouble envisioning what this should look like in practice, here are a few questions I'd recommend asking yourself and your people to get the conversation started:
Are there business development goals that need to be set ahead of plotting out a marketing strategy?
What was our greatest marketing victory this year?
What is the biggest area of opportunity for us next year?
What would a successful 2022 (2023, and so on) look like for our organization, and what obstacles are standing in the way of reaching that success?
When you've completed this step, the path forward should seem a little less muddy. It's normal for the plans to be more visionary and less specific the further out you get from the present, and it's okay to not have a specific ten-year vision on day one. Your new goals and objectives should be clearly defined*, and the implementation process for reaching those goals and objectives should be an active discussion. Then, set down and figure out HOW you're going to meet those goals by determining WHAT needs to be done. Uncertain how to do that? We can help.
And don't forget – This should not be a hard-and-fast plan that cannot change throughout the entire year, but a living, breathing marketing document that may have to adapt to dynamic conditions. If there's anything that a pandemic world has taught us, it's that expectations must be flexible and a good marketing strategy must allow room for a…well, Ross said it best: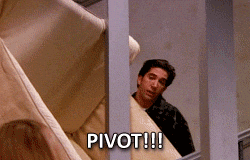 *Major bonus points if these goals and objectives live somewhere other than a Word doc on your company server.
---
3. Perfect your systems.
This is where active discussion meets tactical planning. I suggest trying to make sure you've completed Step 2 in its entirety before you move on to this step – primarily because this step is tactical by nature, and tactics should always follow strategy. When you're ready to take this part on, here's what I suggest:
By this point, you should have a pretty good idea of any broken areas, missing pieces, or blind spots in your systems. This is the part where you define what is going to happen to fix these issues. Put it on paper. Be specific.
Once the next steps are defined, a human (or team of humans) should be assigned to each step. Make sure these humans are aware of the task at hand, and then…
Put a deadline on it. If the objective you've set is to be ready to roll out a new campaign by January 1, you've got limited time. Aim to have kinks worked out by late November so that you've got a few weeks (give or take with holidays and employee vacations happening) to test the waters.
---
If it feels overwhelming to consider adding a 2022 and beyond marketing strategy to your plate right now, remember – there's only one way to eat an elephant. Take one step at a time, give yourself a water break if you need to, and if it becomes clear that you need to tag in a partner for backup, we're ready to help. No, really – we like this stuff. It's kind of what we do.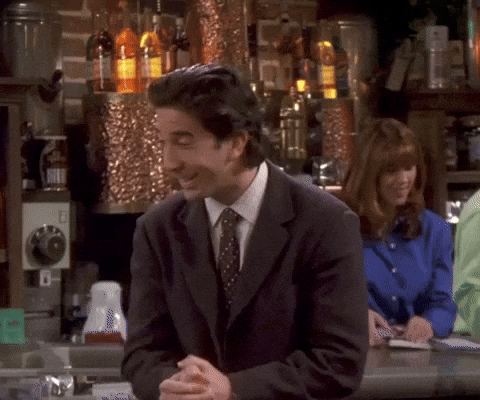 Meagan Duvall
---
---
In January, the Crossroads Team made our predictions for what the 2021 marketing landscape and trends would look like. Now that we've reached third quarter, we thought it might be fun to look back and assess those predictions and whether they've rang true throughout the last seven months.
We've developed a handy ranking system to give a visual representation of how spot on (or not) our predictions might've been. Let's dive in.
---
Consumer behavior will continue to operate around convenience in 2021.
"Having groceries delivered to your door or having a Target employee drop your order into your trunk without so much as a card swipe is a luxury that many weren't aware of prior to this year. It saves time and effort, and as we begin the slow integration back into societal norms, we think people will value their time with other humans even more – at least for a little while."
Prediction #1 Assessment:
According to a PwC's March 2021 Global Consumer Insight Pulse Survey, people are shopping more exclusively online in 2021, with an emphasis on delivery speed and reliability.
It's also no secret that bite-sized video platforms like TikTok and Instagram Reels are making it easier than ever to meet consumers right where they are – scrolling through their feed. With Instagram's recent acknowledgement that the platform will no longer be a photo sharing app, we don't see video content taking a backseat anytime soon. Meeting consumers in their feed is the ultimate display of a convenience-based consumer climate.
Prediction #1 Accuracy:
We don't know about you, but we're not giving up our Instacart and Shipt memberships anytime soon. Thumbs up.
Our online lives will continue to be highly important – platforms like Zoom, Slack, and Teams are likely to stay a part of the workflow for companies.
"That means your marketing may also have to adapt (or continue to adapt) to a sales cycle paradigm that remains strongly digital. How can you help people grasp the experience of working with your company, touring your facilities, meeting your people, using your product(s), and so on?"
Prediction #2 Assessment:
While many businesses have reached some form of an integrated, in-person structure, the digital tools we grew accustomed to in 2020 are still very much in use (and growing) in 2021. Grand View Research recently published an article with the following video conferencing statistic:
The global video conferencing market size was valued at USD 4.21 billion in 2020 and is expected to expand at a compound annual growth rate (CAGR) of 11.4% from 2021 to 2028.
Prediction #2 Accuracy:
Pajama pants during meetings are going to be a thing for years to come. Spot on.
We think the last Internet Explorer holdouts will be forced to finally relinquish grip of their beloved browser as it will no longer be supported by Microsoft.
(insert cheering!)
Prediction #3 Assessment:
Say it ain't so! Microsoft recently announced that their support of IE will continue until June 15th, 2022. Their recommended browser moving forward is Microsoft Edge.
Prediction #3 Accuracy:
Unless Microsoft changes their mind, we missed the ball on this one. We're not cyber security experts, but we do recommend you retire this browser before its end-of-life date, however. Nobody has time for a security breach. Overall, thumbs down.
We predict that brands will realize that diversity in representation is no longer an option.
"It will be the mainstream, not the niche market. Authentic visuals (meaning, not using stock photos of a team that isn't your actual team) of a diverse company workforce, culture statements with teeth and meaning, modern representation of the diversity of humans in marketing – all these things matter to today's well-informed consumer and that importance will continue to grow."
Prediction #4 Assessment:
Consumers do continue seeking out brands who are inclusive in their marketing efforts. While this is incredibly important to incorporate into the foundations of a marketing strategy, it must be done authentically, in a way that is true to your core values. Need help defining exactly what those might be for your business? Crossroads can help.
Prediction #4 Accuracy:
A study by Deloitte Digital from July 2020 found that 69% of brands who developed ads that were perceived as diverse and inclusive gained brand love over the past two years. So, while every good marketer already knows diversity is more than just a box to tick, the jury is still out on whether the rest of the world has come to the same conclusion.
We'll leave it up to you – how do you think we did?
Brands must continue to humanize. Smart businesses understand being transparent, authentic, and even vulnerable is smart marketing in 2021. People connect with people.
"This means the brand should be personified in a way that reveals who they are and what they stand for. We're not talking about political party or platforms here… we're talking about having values that you communicate and deliver upon. No marketing is as powerful as that which happens when a company promises "X" as an experience or outcome, delivers big on "X," and the customer tells others about it. The first step isn't the telling of others, or the delivering… it's the promising. That's what we mean when we say brands should reveal who they are and what they stand for."
Prediction #5 Assessment:
Microsoft and Hubspot's 2020 joint market study revealed that 72% of people are more likely to support brands with authentic advertising – how do you humanize your brand based on who you are? Perhaps it's creating content that expands the awareness of your company values. Maybe it's committing to some original photography of the actual humans doing the actual things instead of the stuffy stock photos you've used thus far. Whatever it might mean, the Crossroads team is ready to help you define the path ahead.
Prediction #5 Accuracy:
Call it Human-to-Human marketing, empathetic marketing, personified marketing – whatever. The point is, after a year of witnessing each other's ungroomed personal lives through our virtual conference calls (yeah, we're looking at you – guy who flushed the toilet while forgetting to hit the mute button), people see through inauthenticity faster and more accurately than ever before. In our opinion, we humanize our brands. That's all there is to it.
---
Those of us who grew up in the 60s, 70s, 80s, 90s, and 2000s understand what many had to learn during the decade-long year that was 2020: you can be a part of a family, team, or community without seeing or talking to the other members of said community for days, weeks, or months on end – and that's perfectly okay.
I know – 2020 came close to breaking even the stubbornest latch-key kid, but vaccines showed up just in time for us to get out, see a few people, then return to our newly remodeled home offices and curl up to watch our streaming services and connect with our new invisible BFFs (the Instacart and DoorDash delivery people).
As I sit in my pretty new Zoom-certified home office (aka my bedroom), I thought I'd share with you a few ways businesses and marketers can use social media to connect with their communities while we all get used to seeing each other in person again.
---
Niche Your Content/Products
Early in our SMTULSA Conference days, entrepreneur Becky McCray shared a quote – "The narrower your niche, the larger your reach." She was right then, and even more right today.
Today, there are entire YouTube channels with millions of subscribers that focus on one topic. Want to know what you can cook in an air fryer? There are channels, blogs, groups, and feeds specifically devoted to that. Want to nerd out about the new Marvel movie or Disney+ show? Yes please. The nerds are finally winning the content wars. During season two of The Mandalorian, it seemed like all of Twitter was relying on a few Youtubers to breakdown every episode and share Easter eggs for what made it so awesome.
One of my current projects is an e-commerce store where we dropship sunglasses by different manufacturers. One of our most popular pairs are the blingiest cat-eye sunglasses you've ever seen. A throwback for sure – but after watching The Crown, they reminded me of the style that Helena Bonham Carter wears as Princess Margaret. Now they don't look good on me, but an ad targeting fans of the show has sold more than 200 pairs since December 2020.
Think about the one thing that is most popular in your line up. What is the thing that people most ask you to do for them? Why not create a strategy to produce content, ads, a channel around that one thing? I don't mean stop promoting your other items or services but focusing on that one thing might bring you back to the why you started in the first place.
---
Own Up
Some people call it being authentic, but it's really something that we all need to focus more on in a world that seems to be so divided – at least on some social media platforms.
I don't believe that we are in any more of a "cancel culture" than back when leaders burned books and albums they deemed unfit for the times. We tend to be so reactionary in our stances for or against anything that we forget to listen, educate ourselves, and respond with sincerity.
Take for instance the new movie In The Heights. I won't go into too much detail here (read more about it here) but the much-anticipated theatrical version of Lin Manuel Miranda's hit play finally hit the theaters and streaming services this month – and while people were excited to see a movie that represented the Washington Heights community, it failed in its representation of Afro Latinos. I want to draw attention to the way LMM responded to the criticism. That's how you listen and respond when someone has legitimate criticism of your work.
---
Connect Small
Social media is moving towards smaller more connected communities around brands, topics, and interests. My students at OSU-Tulsa use social media (Instagram mostly) to share posts with their friend circle, mostly via DM and private chat.
Clubhouse was the darling of 2020 because it allowed groups of people to chat about topics that interest them. It's like an old-fashioned party line – but only a few people are talking, and a bunch of people are listening.
Now, Facebook and Twitter have integrated voice chat into their platforms. While the platforms get sorted out, brands can find ways to connect with customers by simply inviting them into a conversation.
---
Storytelling
A few years ago, we all went heavy on the "if content is king, video is queen" trope. While we all started switching to video content, we completely forgot how to write and tell stories that lasted more than 3 minutes (guilty!). Luckily, there's still room for storytelling in all forms of media, and brands should make sure to include all forms in their content mix.
It's still cool to tell stories via video – just search the "Storytime" hashtag on TikTok and, when your battery dies, come back to this post and tell me what you learned. All I'm saying is, don't forget a picture is worth a thousand words, and that a thousand words can tell a compelling story, too.
---
Facebook Groups Grow Brands
When done right, Facebook groups can be the place where brands connect with their customers, fans, and other like-minded individuals. Like the small chat messenger groups, Facebook groups tend to be larger and can provide more organic growth for a brand than any single piece of social media marketing.
When someone joins a group they're saying, "These are my people" – or at least, the people I want to know more about. Facebook groups allow us to connect with people who share an interest or need assistance.
A few groups sprang up in 2020 to help small businesses survive and sometime thrive:
Stand Up to COVID 19

: This group, now over 40k members, is the place to go to search for local businesses and recommendations from our neighbors

Shop Black Business Hub

: This group, now over 109k members, began as a place for black-owned businesses from around the country to share their products and services, as well as for those who wanted to support those businesses. I know I've personally found a few favorites from this group.

Tulsa Vegan Guide

: This group, now over 5k members, was created by one person who had a list of all the restaurants in Tulsa with vegan options on their menu. Several local businesses have posted their vegan options in the group and have enjoyed much success from the Tulsa vegan community.
What I've learned from all these groups is that even though we are all connected digitally, we don't know everyone or every resource. Joining together has helped me clean up the Social Media Tulsa Facebook group and start a Black-owned business group here in Tulsa.
---
Unpolish Your Shit
I've said for years – "It doesn't have to be perfect, it just has to be you" – but most people didn't want to believe that being your authentic self outweighs high production content creation. Being at home for over a year taught us that it's okay to show your kids or your real life when you're on a Zoom call. We all have personal lives.
Shoot a TV commercial from your home? Heck yeah! In fact, in 2020 if your content was too produced, you might even get criticized for it.
Don't get me wrong. When it comes to your social media strategy, there's still a need for great production quality – but people want to see something real. Authentic content makes us all feel more of a connection to the people behind the brands and products we use every day.
---
Cheryl Lawson is a social media guru who specializes in helping brands elevate their events through social media. She is also the founder of Social Media Tulsa Adjunct Professor at OSU-Tulsa, Marketing Director for the Route 66 Marathon, and a valued Crossroads partner.
There are many components involved in any organization's success. At the top of the heap is having a compelling, memorable mission and vision. Without one, it's difficult for owners, managers, and their teams to know where they are headed, make the right decisions on how to use resources (i.e., time, money, and emotional labor), recruit and retain the right employees, and even know when to say no to an opportunity.
Every consultant has a different definition of mission and vision. Here is what our team at The Mettise Group thinks is most effective.
Mission: What you do every day and who you do it for.
Vision: What the world looks like when you have achieved your mission.
Why does my organization need a mission and vision?
Your mission and vision are the foundation of your organization, and ultimately provide a roadmap to success. Mettise's flagship product is our Playbook, because it is what our clients use to drive their business down the field to the goal line. The Playbook allows everyone in an organization to be on the same page and understand how what they do every day contributes to the success – or failure – of an organization.
It also creates common organizational goals, which allows everyone to be laser-focused on executing those goals, and empowers managers to create individual goals for their employees that tie to organizational goals. That results in an aligned organization, where everyone is running in the same direction and where expectations are clear and meaningful and actually contribute to the success of the organization.
Mettise loves helping our clients create a few clear performance metrics around their goals, to help them ensure they are focusing on the right things. These metrics can center on sales, accounts receivable, or customer satisfaction – it really depends on the company and their secret sauce. Often, at least a few of those metrics are centered around Marketing and Communications. A strong mission and vision is a good jumping off point for creating consistent messaging that everyone at a company can use with each other and with external customers. If an organization is not clear on what it does and why, marketing and communications are often disjointed and ineffective.
We sometimes hear marketing doesn't work for us, but more often than not, the problem with marketing comes down to the company not having a clear strategy to begin with, much less a marketing plan correlated with that strategy. Jumping into and spending money on marketing tactics without a clear overall strategy is a lot like sending your quarterback onto the field without a play in mind. You don't want him running wildly all over the field, not sure if he is throwing the ball or to whom, because that is not effective. Think about your marketing and communications objectives in the same way. Know your mission, know your objectives, know your metrics, and then a solid marketing and communications plan can be an effective part of your effort to cross the goal line.
---
Shelley Cadamy is a management consultant, strategist, & adviser who has built, turned around, or transformed organizations and programs for 25 years. She is the leader of Mettise Group's Tulsa office, and a valued Crossroads partner.