Fall is the time of year when most organizations are busy planning for major projects and events scheduled for Q4. Time is limited to get things done and their marketing plans for the rest of the year are often reactive at best.
A marketing strategy for the next year may not be on the radar, but it should be. Position your company for a more successful year with these three steps. If your company does typically use Q4 to plan for the coming year's marketing activities, we recommend you ensure these steps are part of your process.
---
1. Revisit your marketing goals from the past January. What's different?
If your organization is like most, you probably started this year with a vision for what you want to achieve, and why. If that vision turned into resolution-style goals that got saved to a Word doc and filed away to collect virtual dust for the next six to eight months, it becomes difficult to achieve the desired outcomes. Revisit your original 2021 plans and take stock of where you are against those goals. If you're not where you wanted to be…it's time to honestly evaluate the reasons why. What does your data tell you? (What data, you say? That's another conversation.)
As part of this process, ask yourself:
Are your goals still relevant to current company objectives?
Has the vision shifted or are your marketplaces and opportunities shifting?
Did you develop a new brand voice or other significant marketing initiatives in the last nine months?
---
2. Think Q4, 2022.
Successful organizations set longer term horizons for major objectives, with shorter-term, measurable efforts to ensure they are moving in the right direction. Now is the time to plan for where you want to be a year from now – and when that feels easily achievable, add first visions, and then plans, for three years, five years, and ten years.
Okay – but where do I start? First, plan some intensive time with your inner circle – whether that be your marketing partners at Crossroads, your leadership team, other people in your organization whom you trust and value input from or some combination of the above – and talk through what worked this year, what didn't, and what needs to happen in each of the timeframes you're considering to help you meet your collective goals. If you have trouble envisioning what this should look like in practice, here are a few questions I'd recommend asking yourself and your people to get the conversation started:
Are there business development goals that need to be set ahead of plotting out a marketing strategy?
What was our greatest marketing victory this year?
What is the biggest area of opportunity for us next year?
What would a successful 2022 (2023, and so on) look like for our organization, and what obstacles are standing in the way of reaching that success?
When you've completed this step, the path forward should seem a little less muddy. It's normal for the plans to be more visionary and less specific the further out you get from the present, and it's okay to not have a specific ten-year vision on day one. Your new goals and objectives should be clearly defined*, and the implementation process for reaching those goals and objectives should be an active discussion. Then, set down and figure out HOW you're going to meet those goals by determining WHAT needs to be done. Uncertain how to do that? We can help.
And don't forget – This should not be a hard-and-fast plan that cannot change throughout the entire year, but a living, breathing marketing document that may have to adapt to dynamic conditions. If there's anything that a pandemic world has taught us, it's that expectations must be flexible and a good marketing strategy must allow room for a…well, Ross said it best: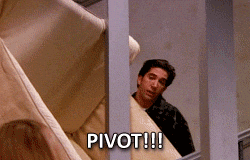 *Major bonus points if these goals and objectives live somewhere other than a Word doc on your company server.
---
3. Perfect your systems.
This is where active discussion meets tactical planning. I suggest trying to make sure you've completed Step 2 in its entirety before you move on to this step – primarily because this step is tactical by nature, and tactics should always follow strategy. When you're ready to take this part on, here's what I suggest:
By this point, you should have a pretty good idea of any broken areas, missing pieces, or blind spots in your systems. This is the part where you define what is going to happen to fix these issues. Put it on paper. Be specific.
Once the next steps are defined, a human (or team of humans) should be assigned to each step. Make sure these humans are aware of the task at hand, and then…
Put a deadline on it. If the objective you've set is to be ready to roll out a new campaign by January 1, you've got limited time. Aim to have kinks worked out by late November so that you've got a few weeks (give or take with holidays and employee vacations happening) to test the waters.
---
If it feels overwhelming to consider adding a 2022 and beyond marketing strategy to your plate right now, remember – there's only one way to eat an elephant. Take one step at a time, give yourself a water break if you need to, and if it becomes clear that you need to tag in a partner for backup, we're ready to help. No, really – we like this stuff. It's kind of what we do.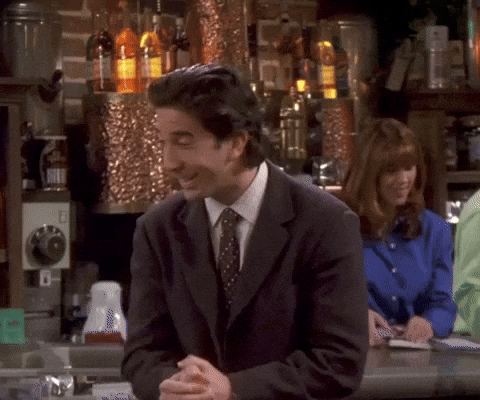 Meagan Duvall
---